Small intimate weddings at Roodlea Barn
Roodlea barn is the perfect versatile venue to hold a small intimate wedding ceremony and reception. For 2021, we are offering reduced hire options for up to 20 guests and up to 50 guests. We have the option of closing off sections of our barn with hessian curtains lined with sparkling fairy lights. This creates a romantic, intimate atmosphere without loosing any of the charming features of the barn, such as our rustic stone walls, vaulted ceiling, exposed beams and stunning chandeliers.
You can see some images below of 20 and 50 guest ceremony set ups and 20 and 50 dining set ups. We have also provided some sample floors plans to give you a rough idea of how your small wedding could look at Roodlea.
Small Intimate Ceremony and Dining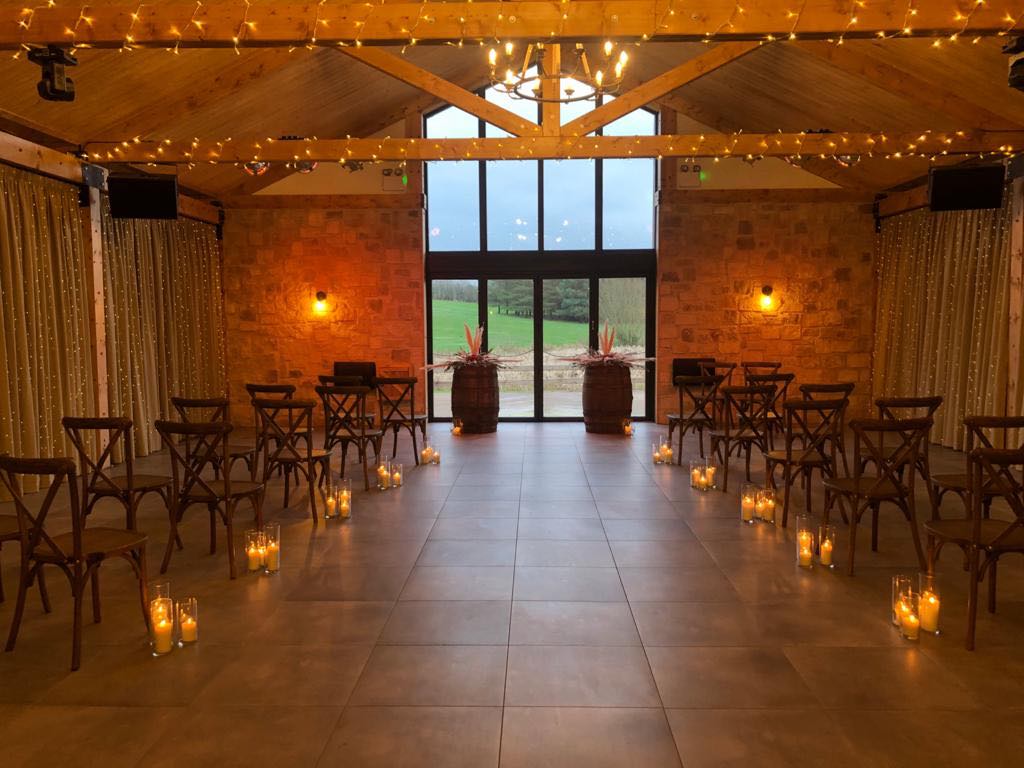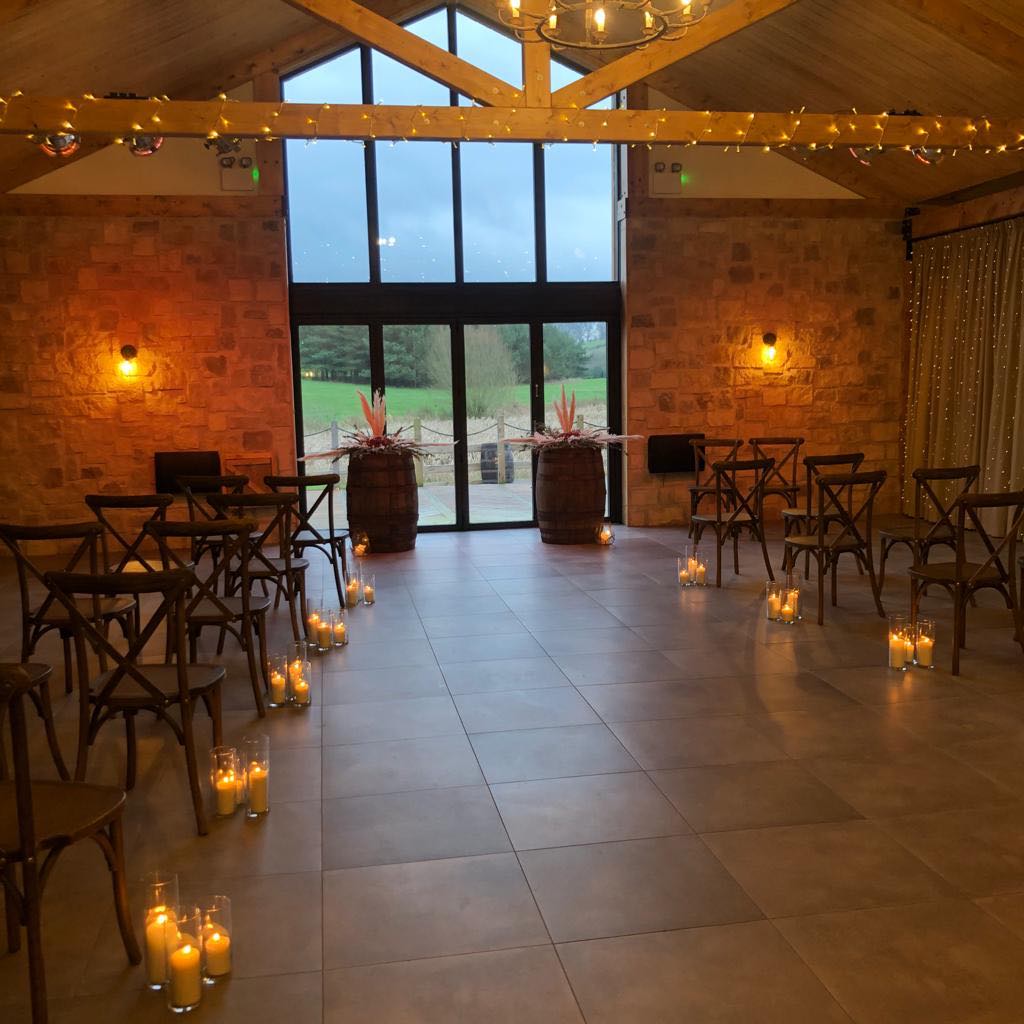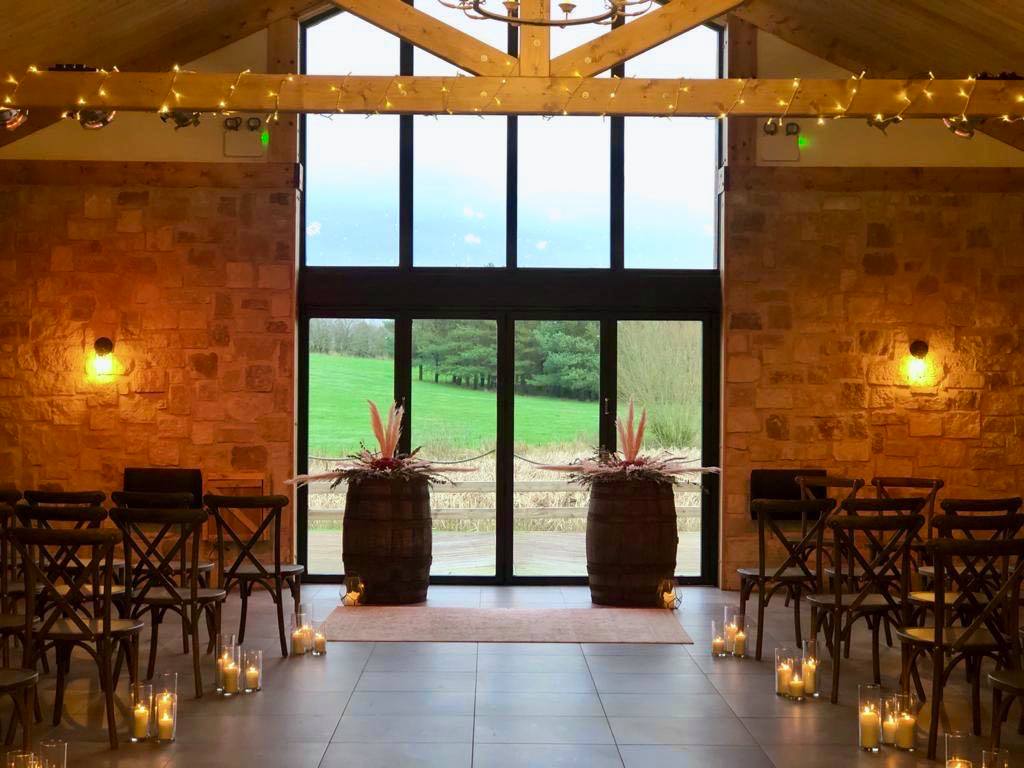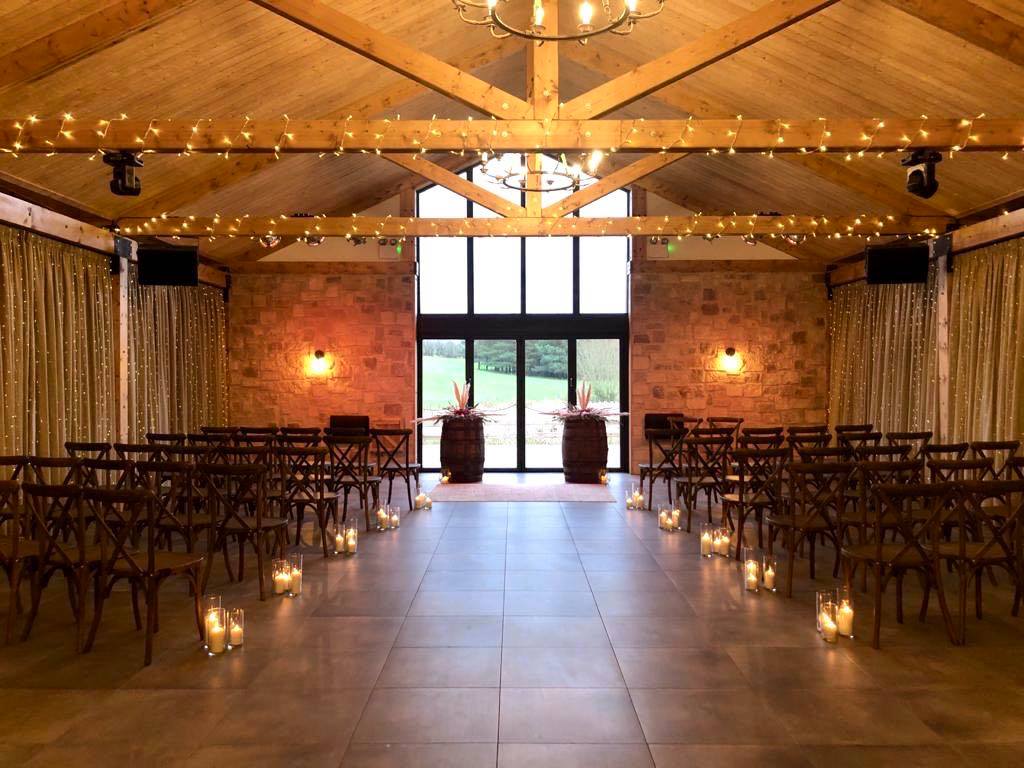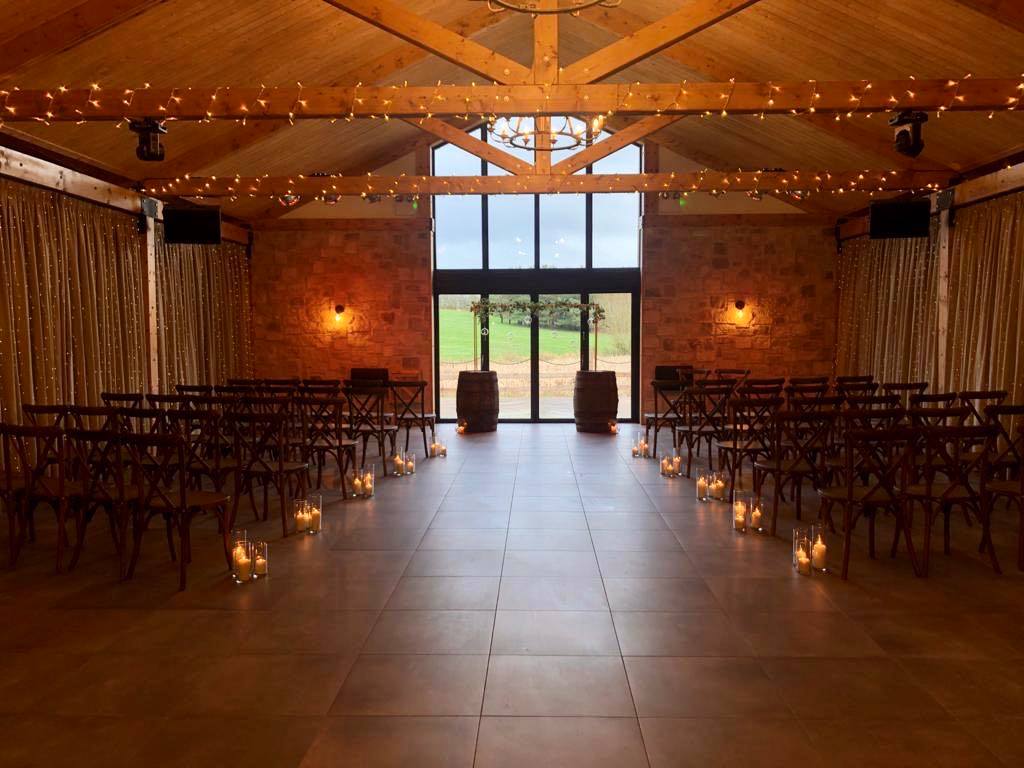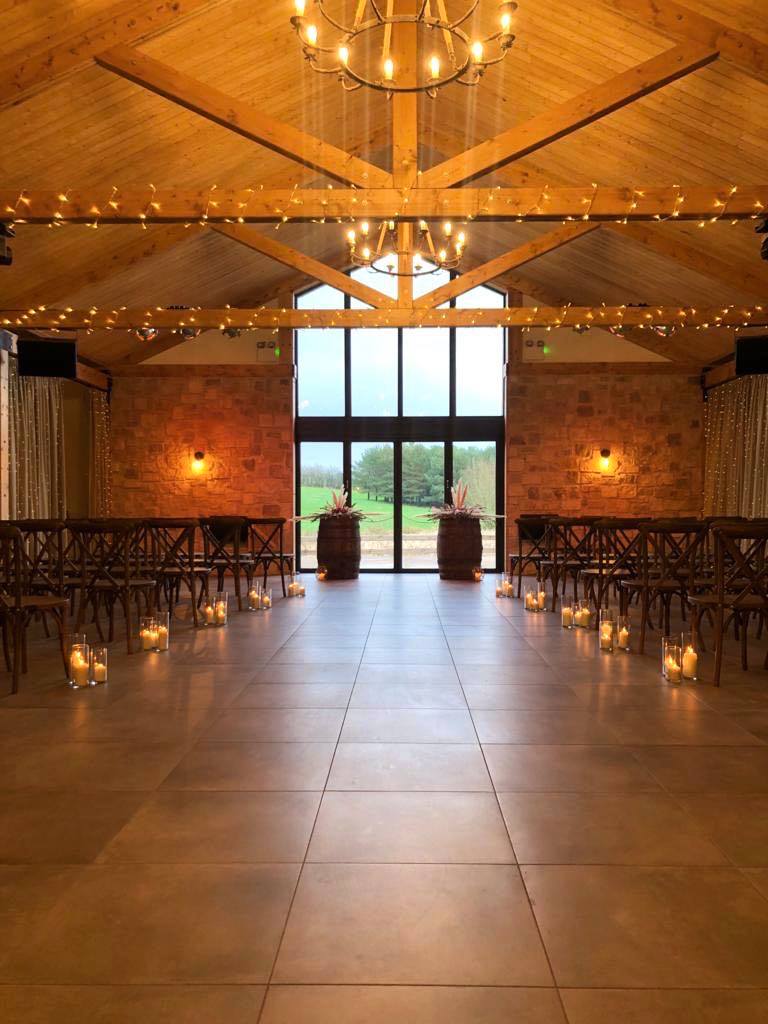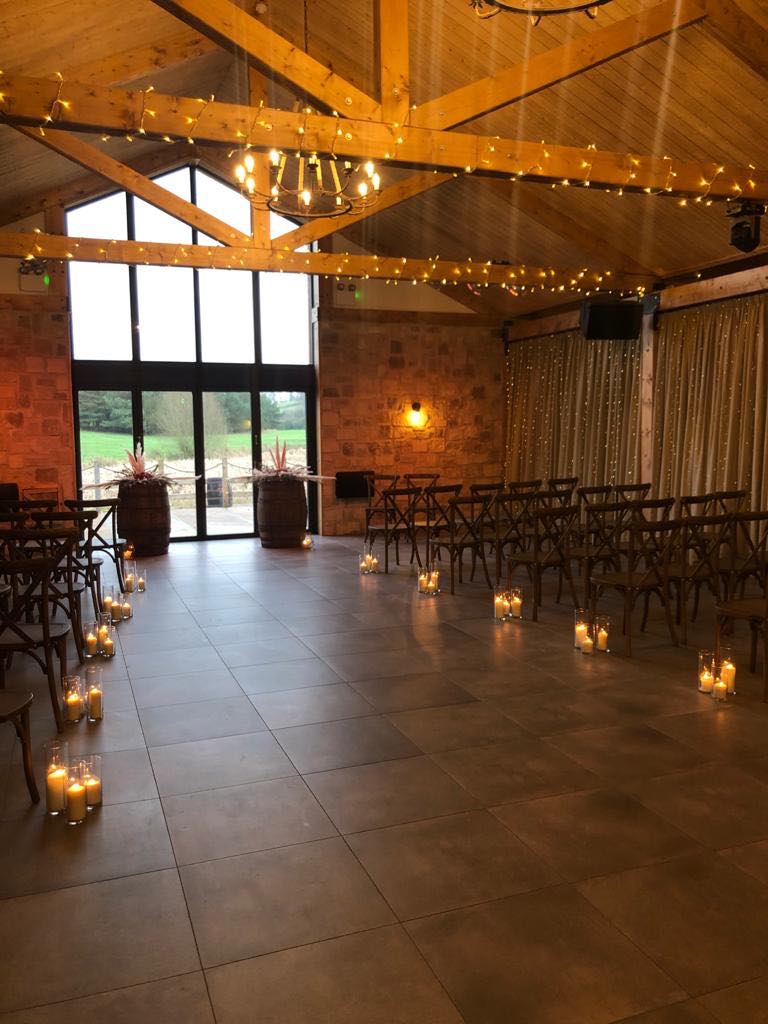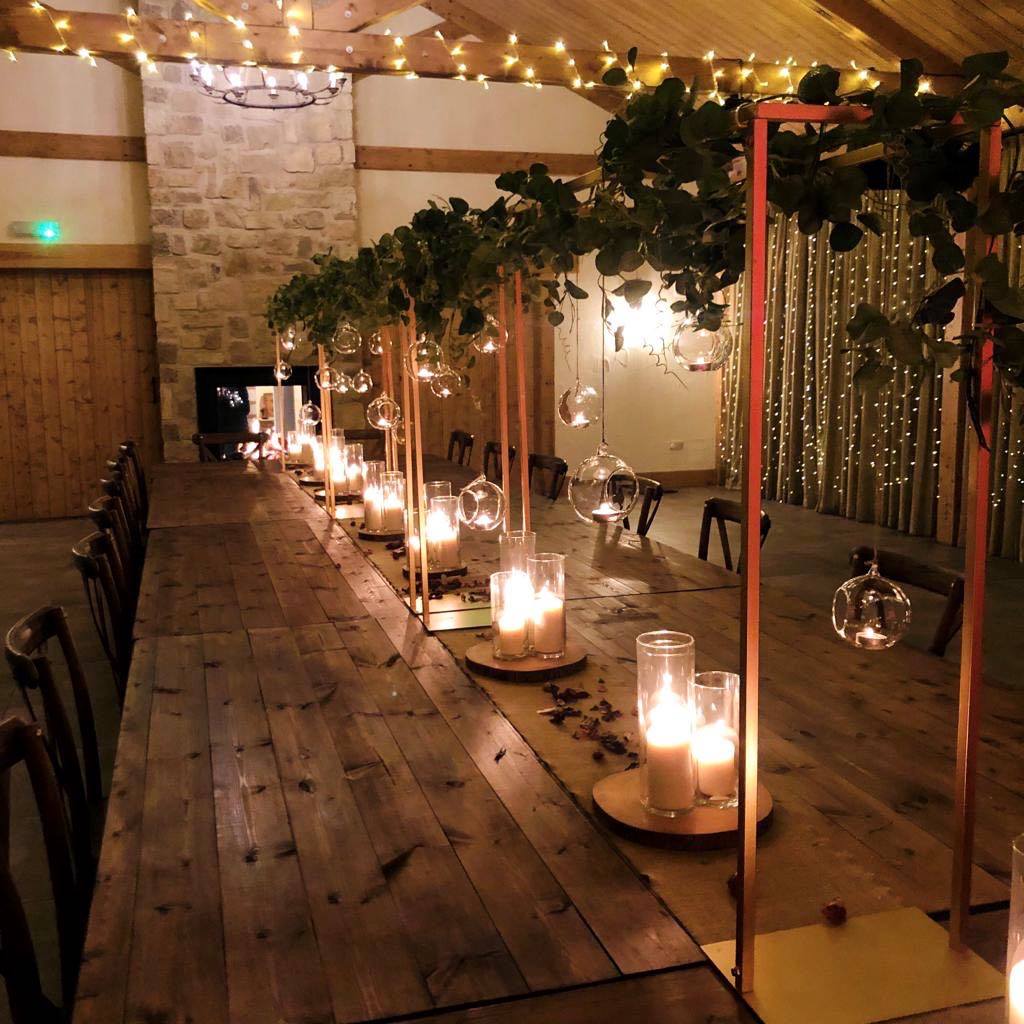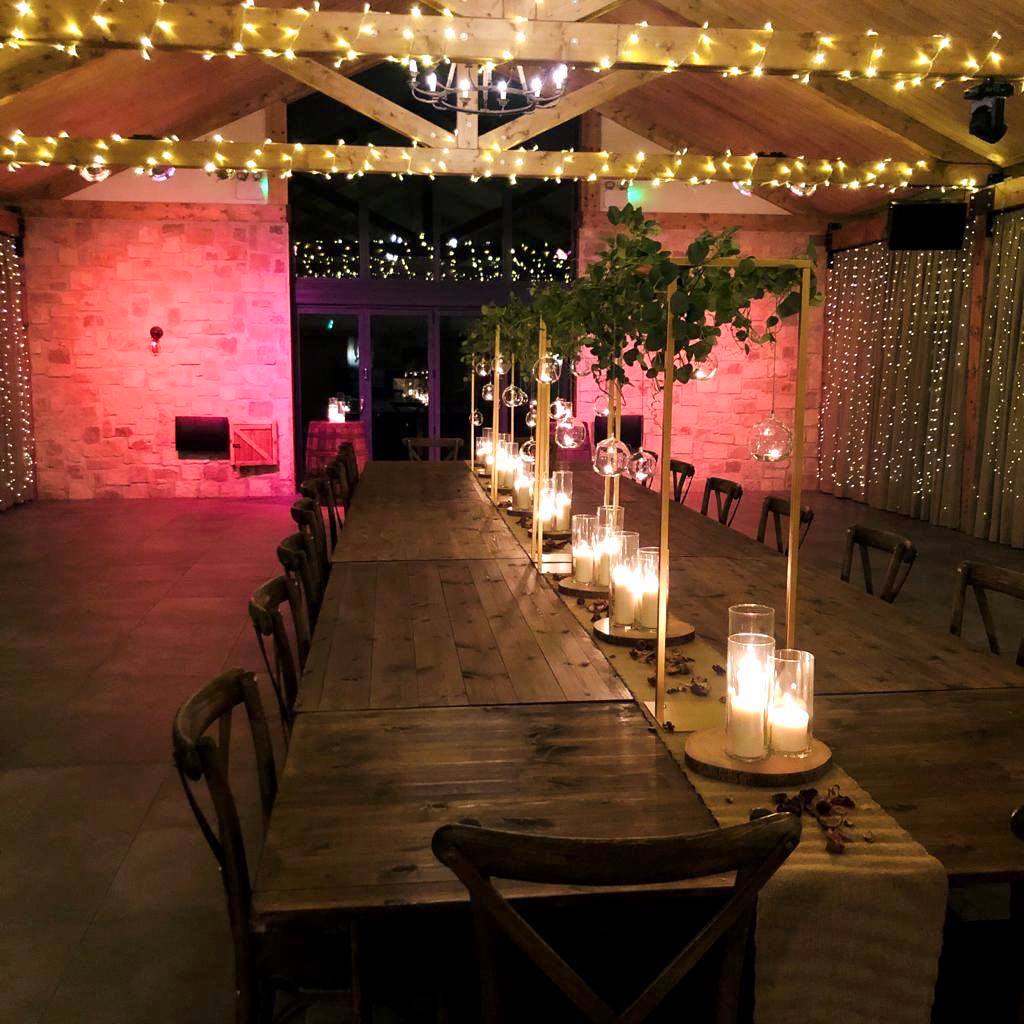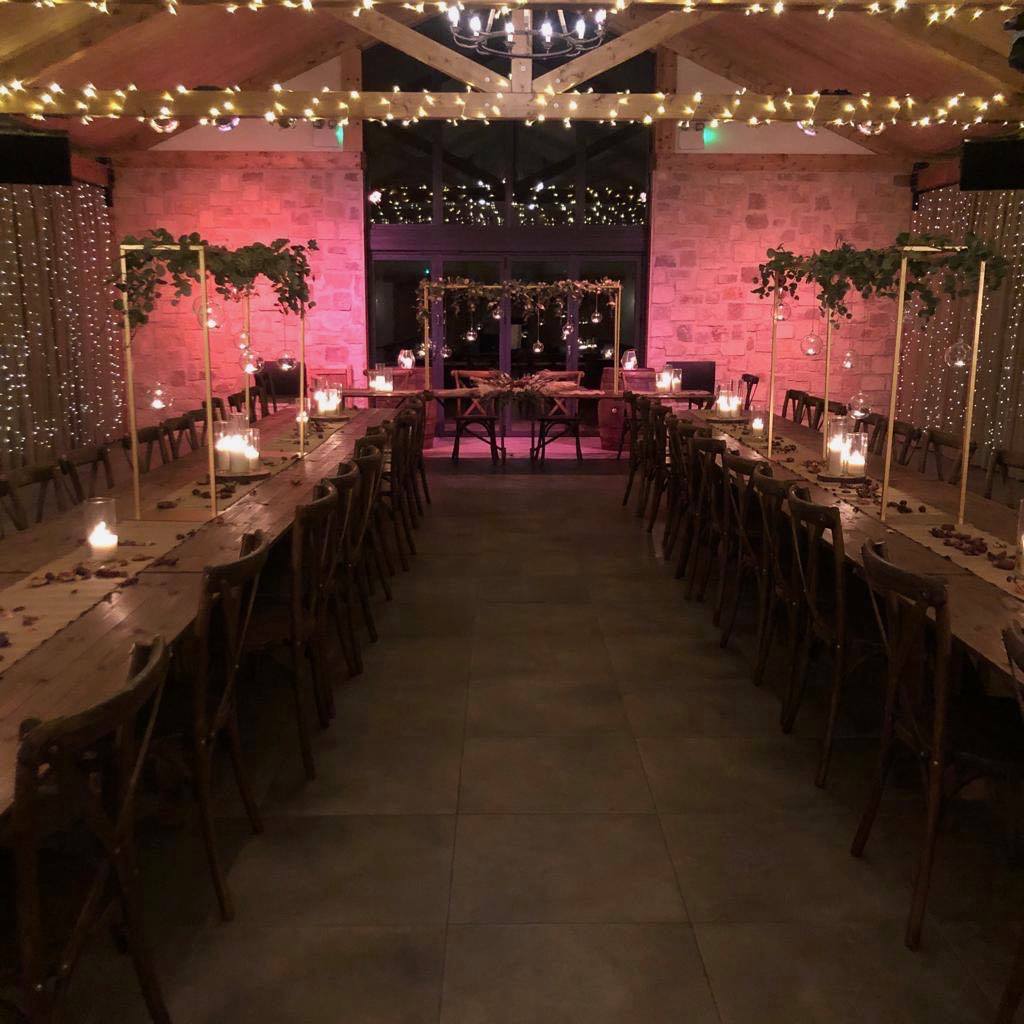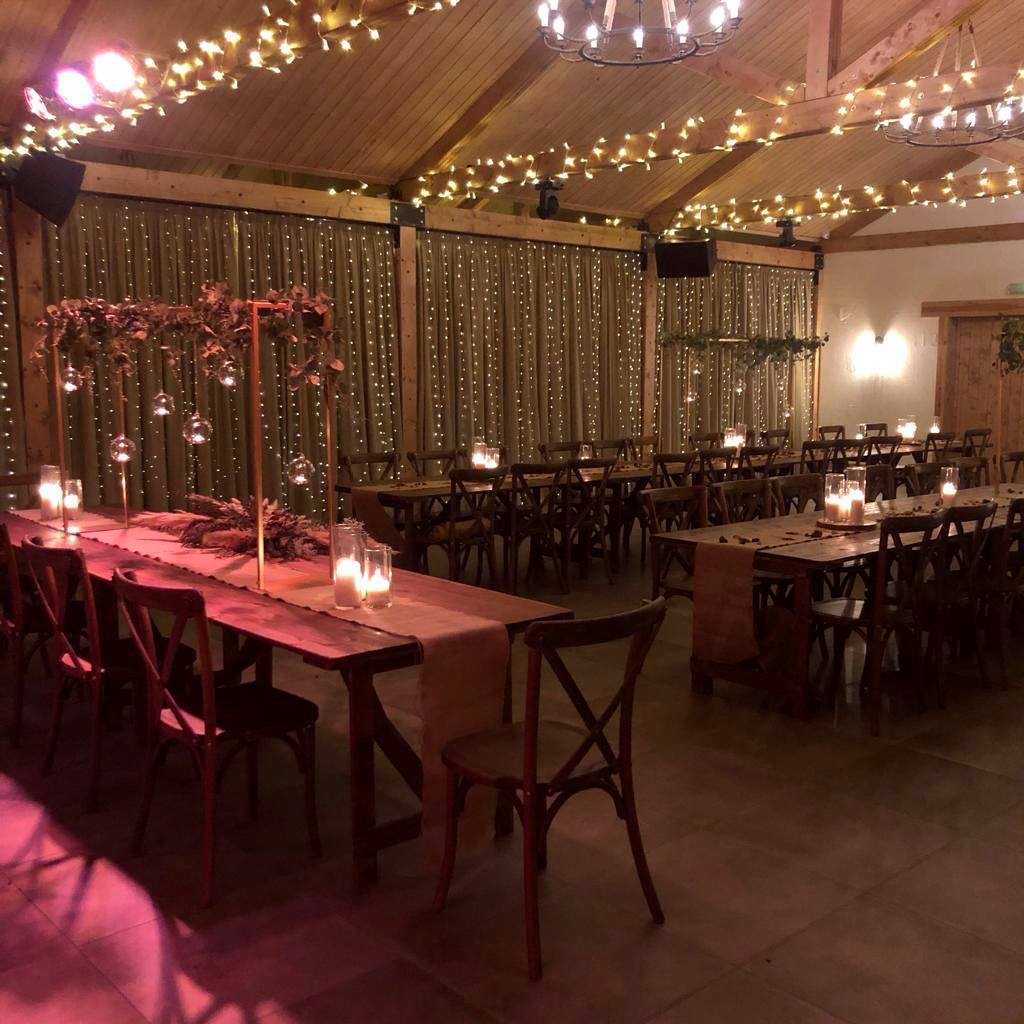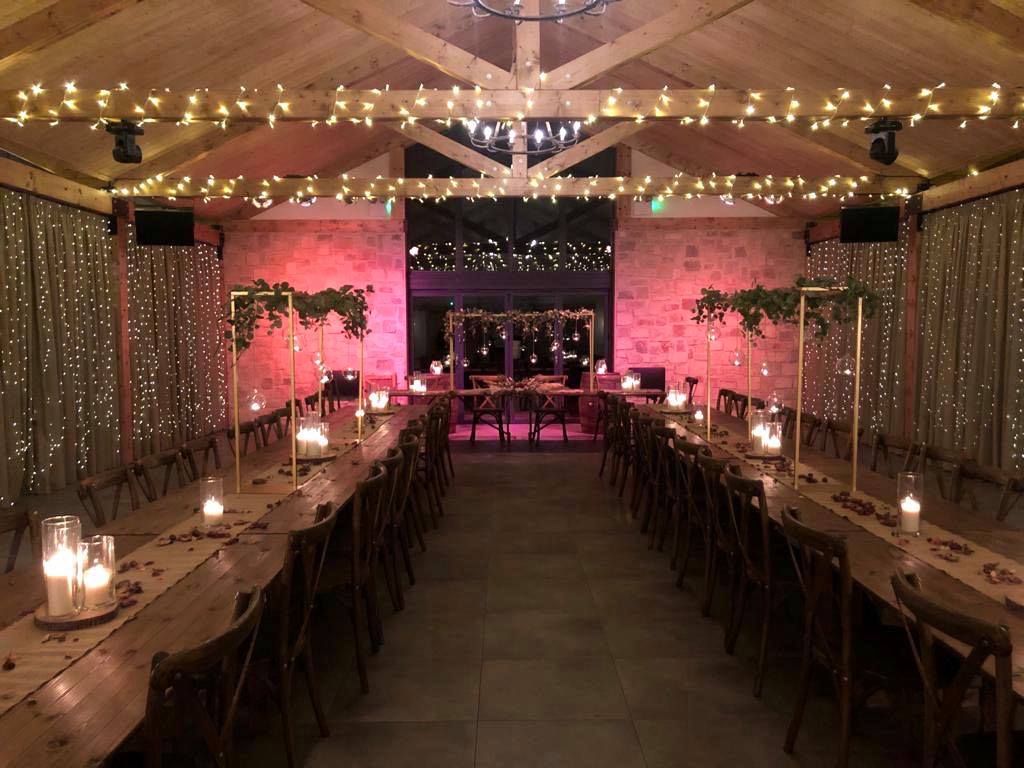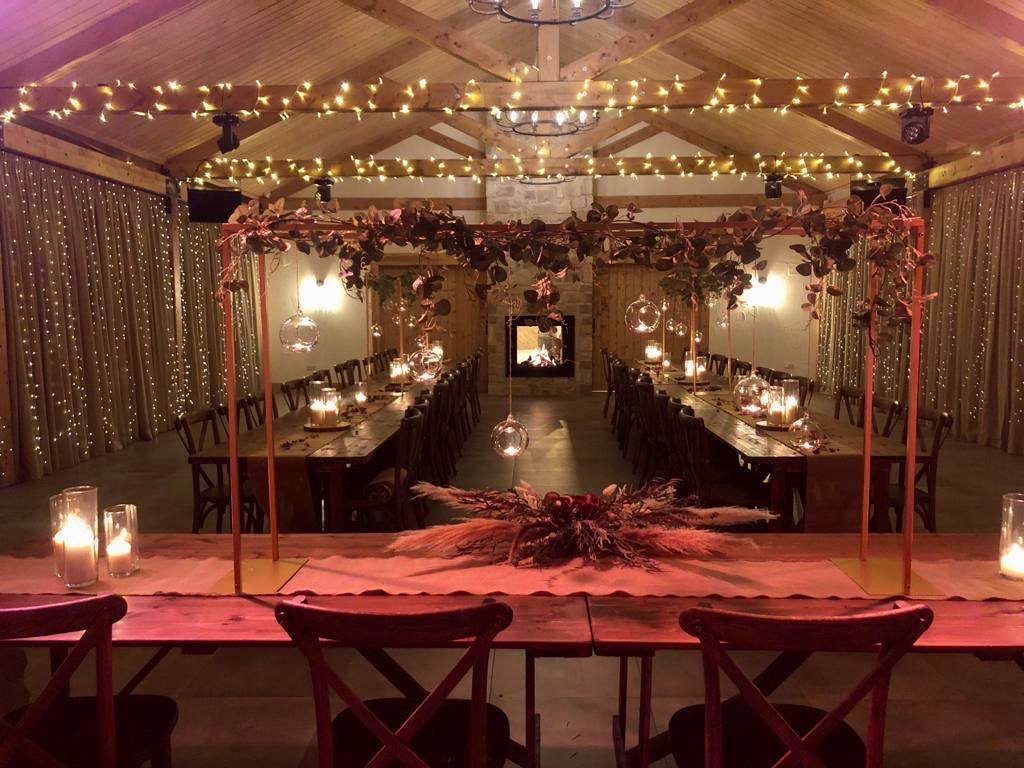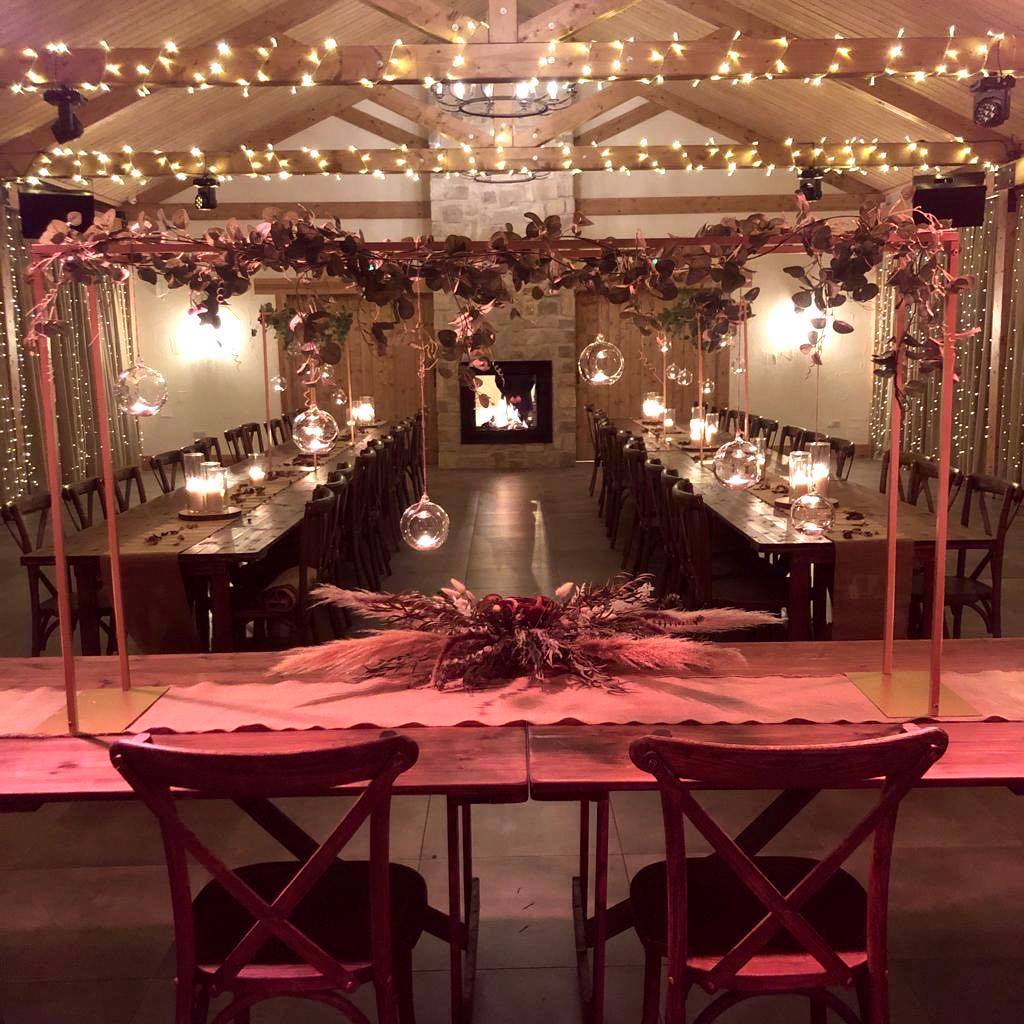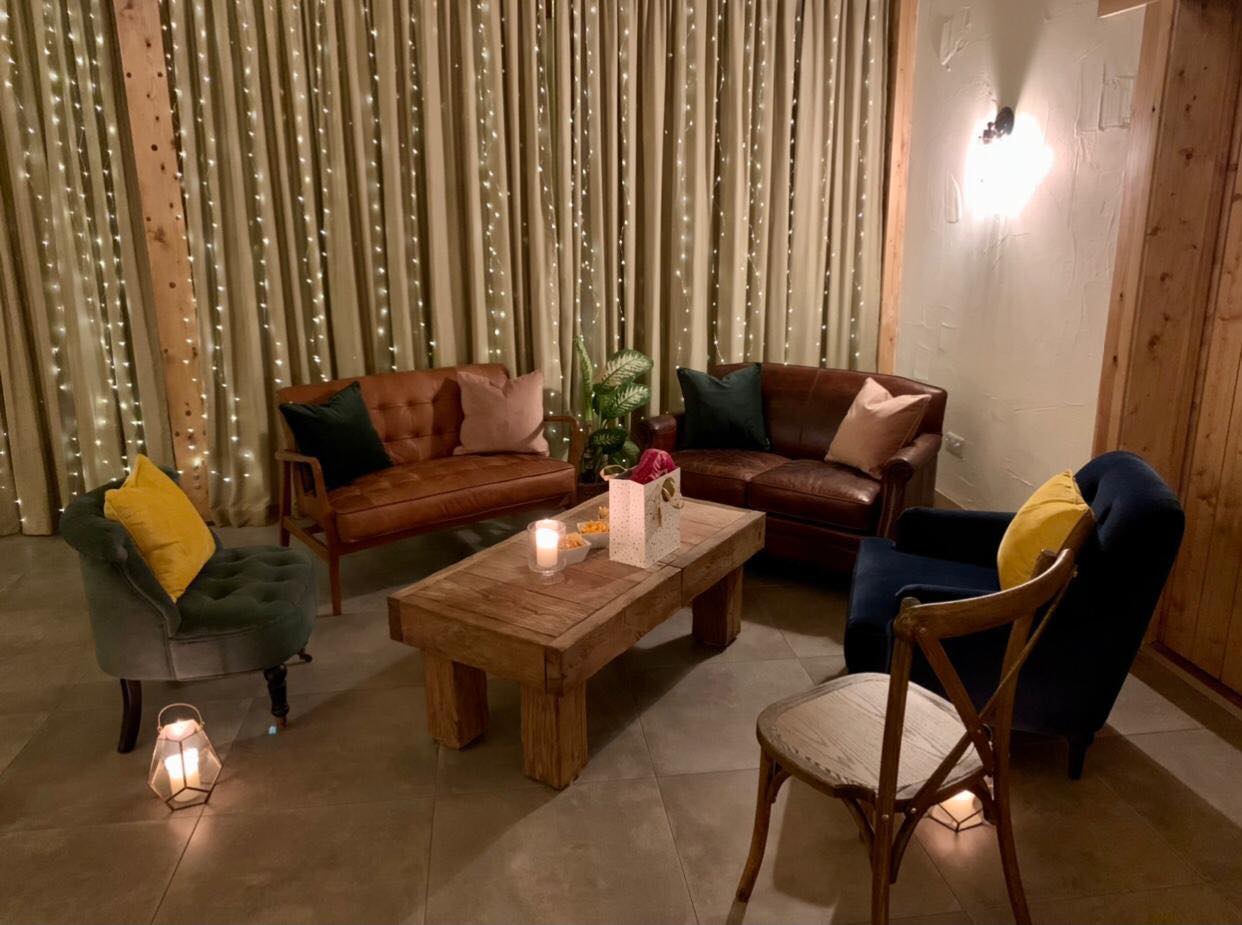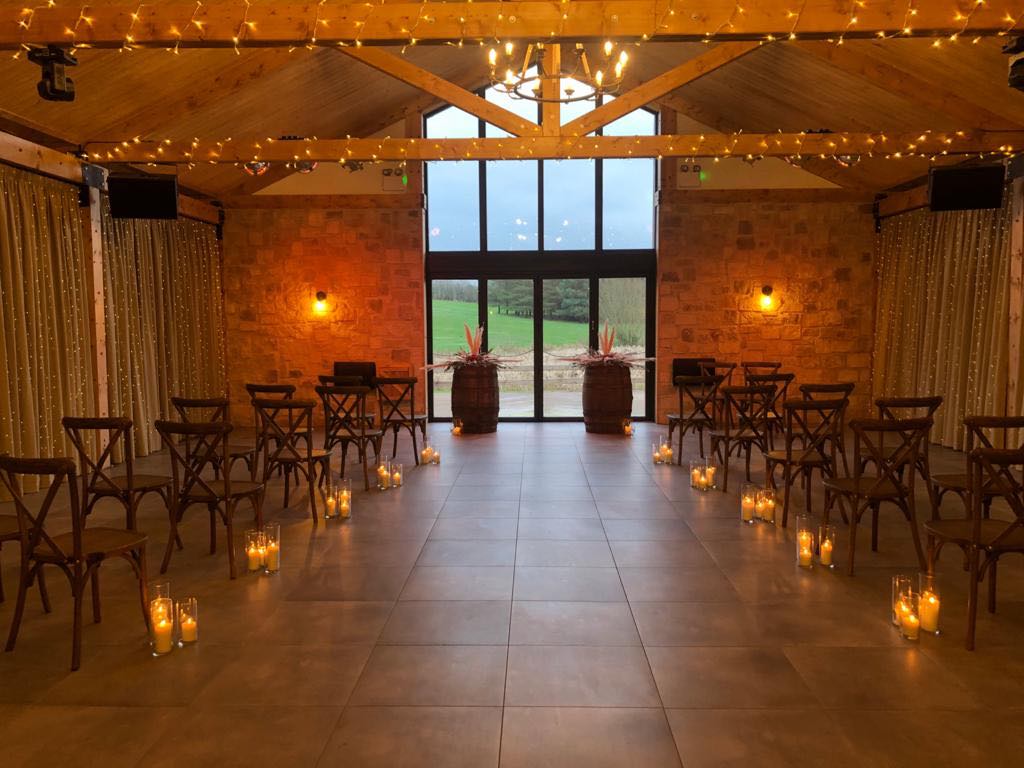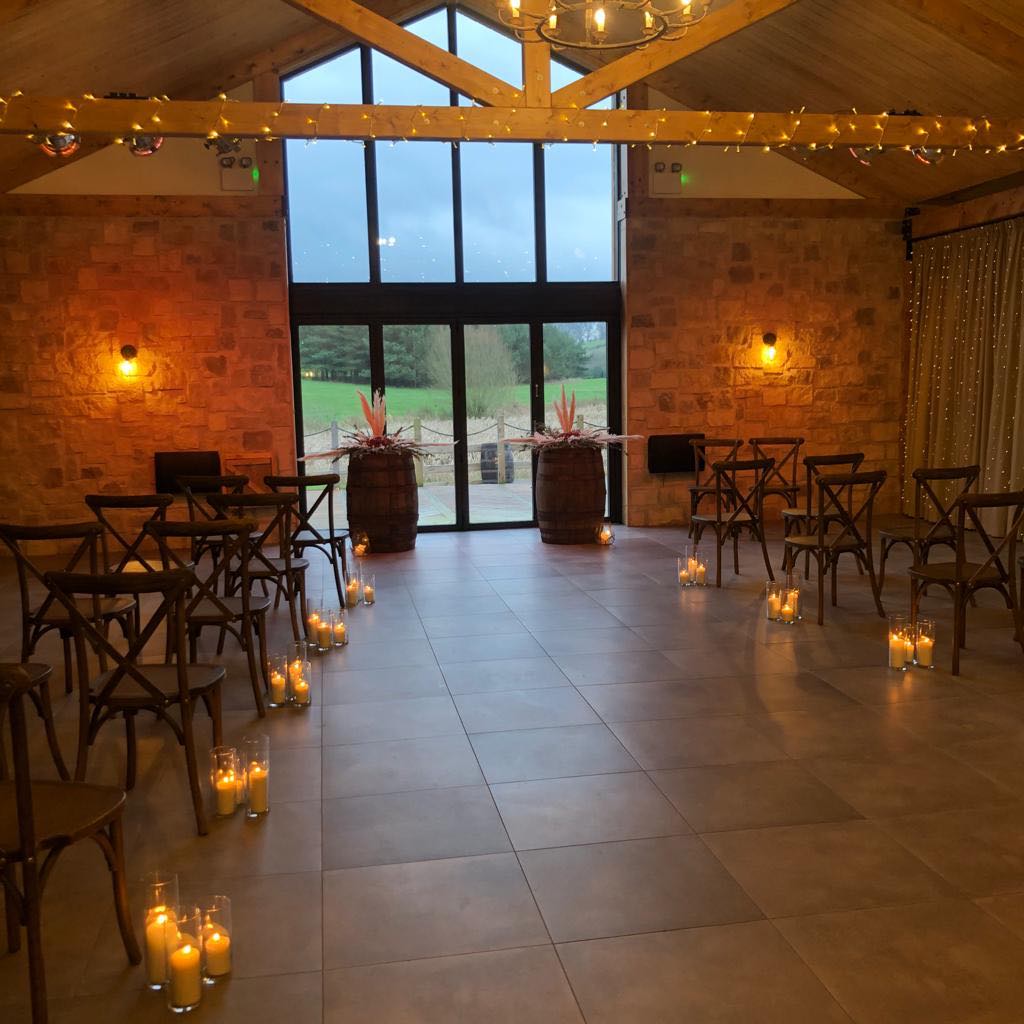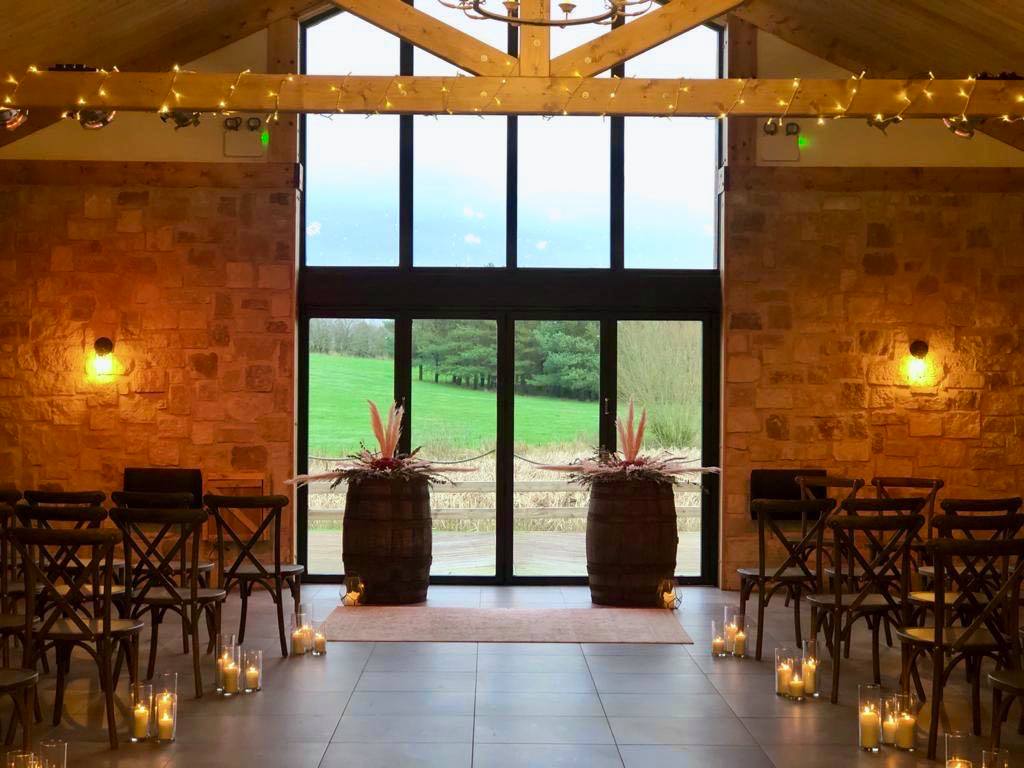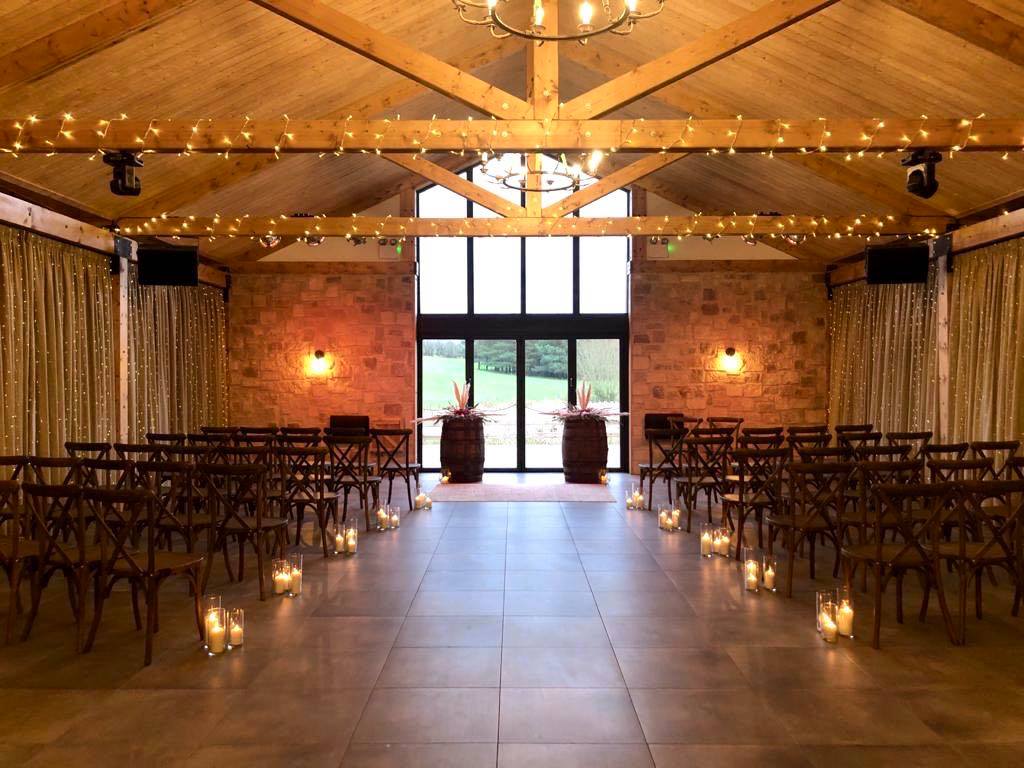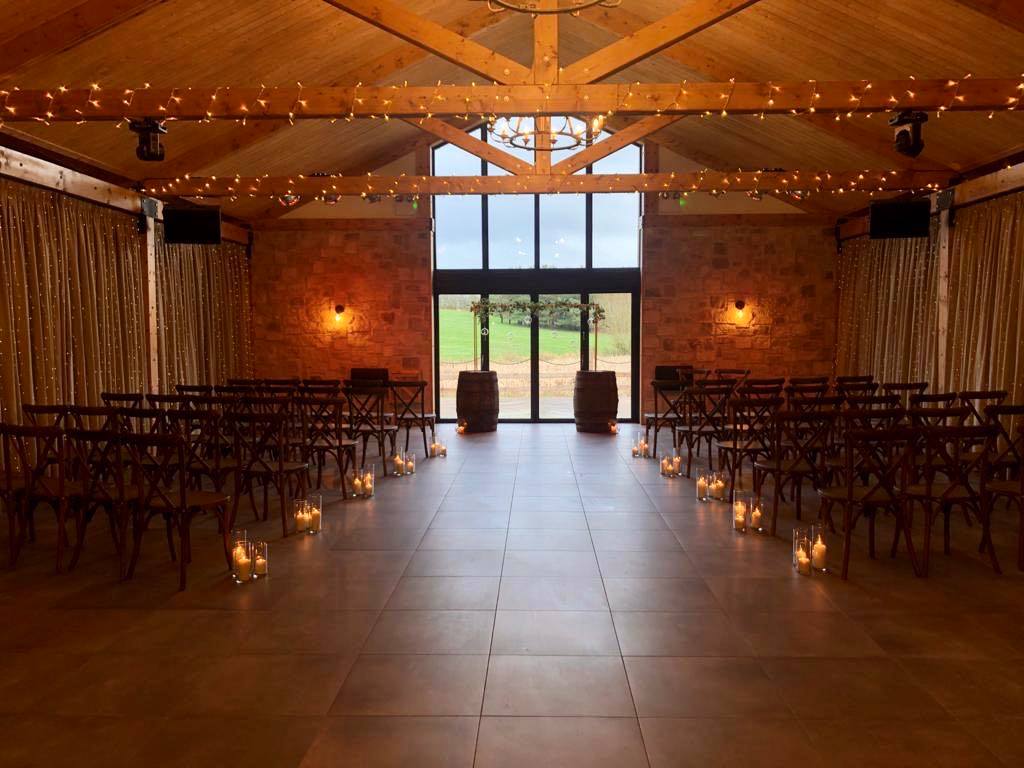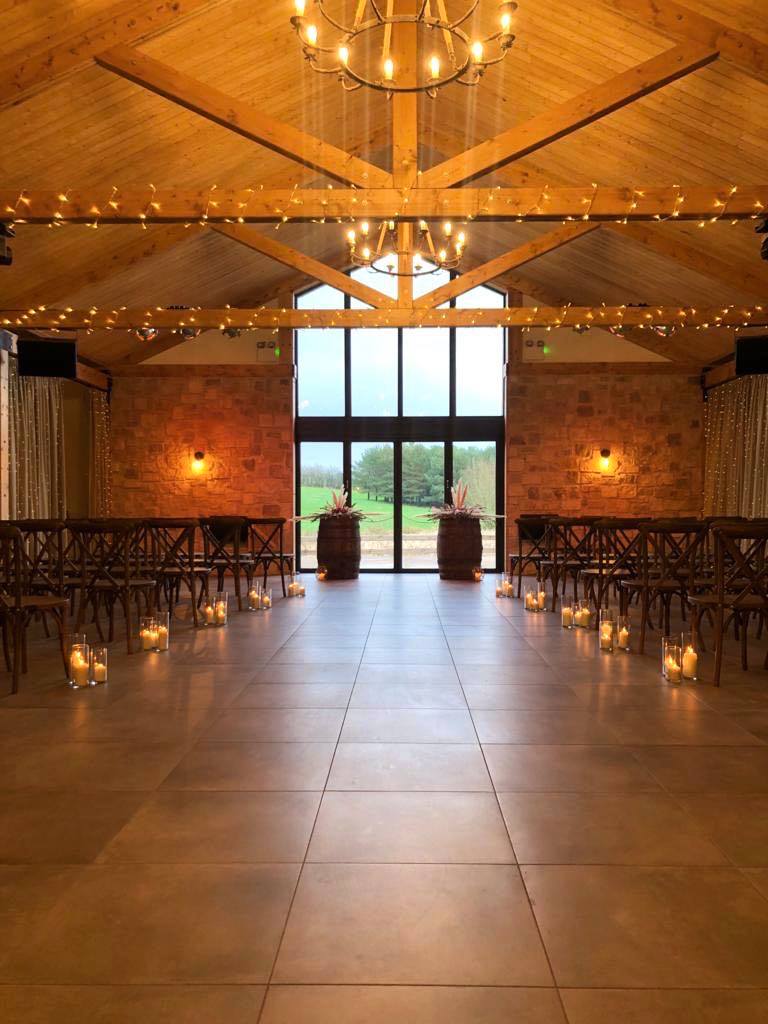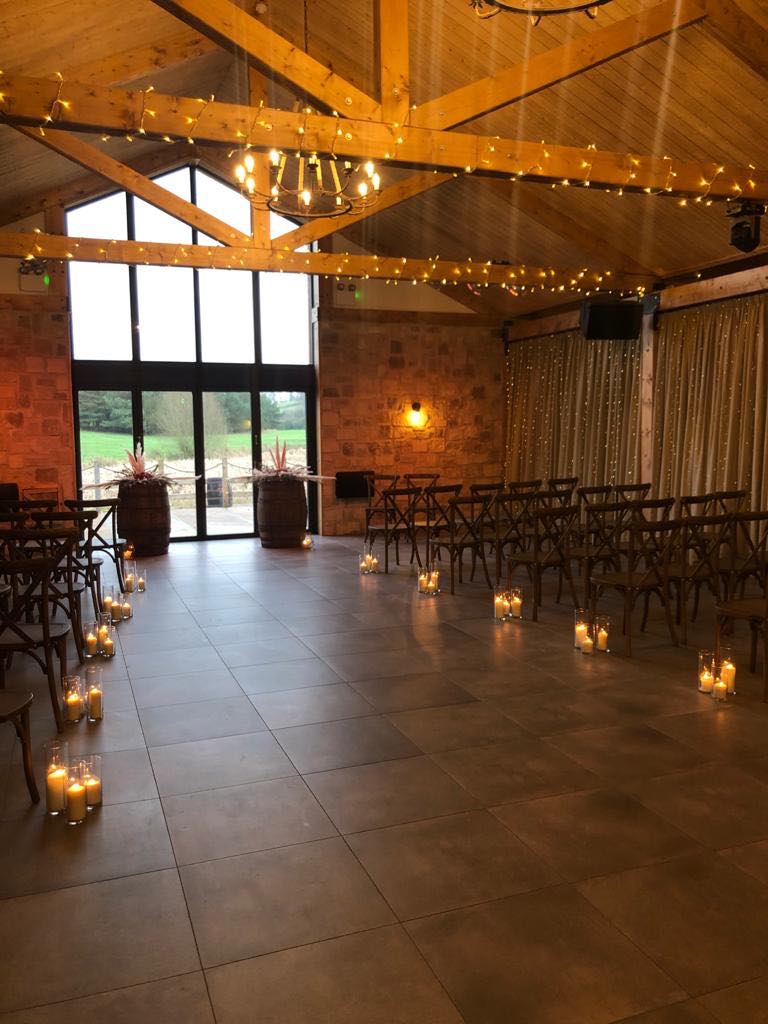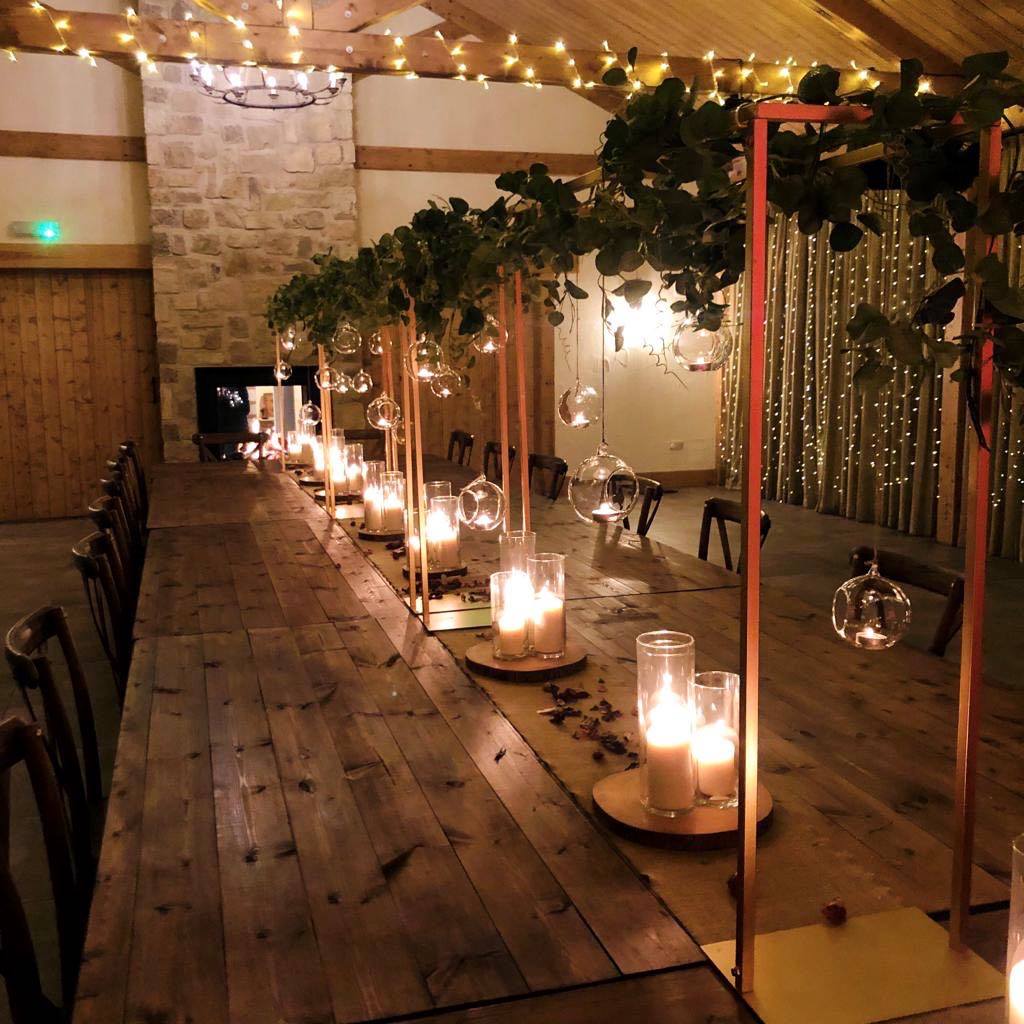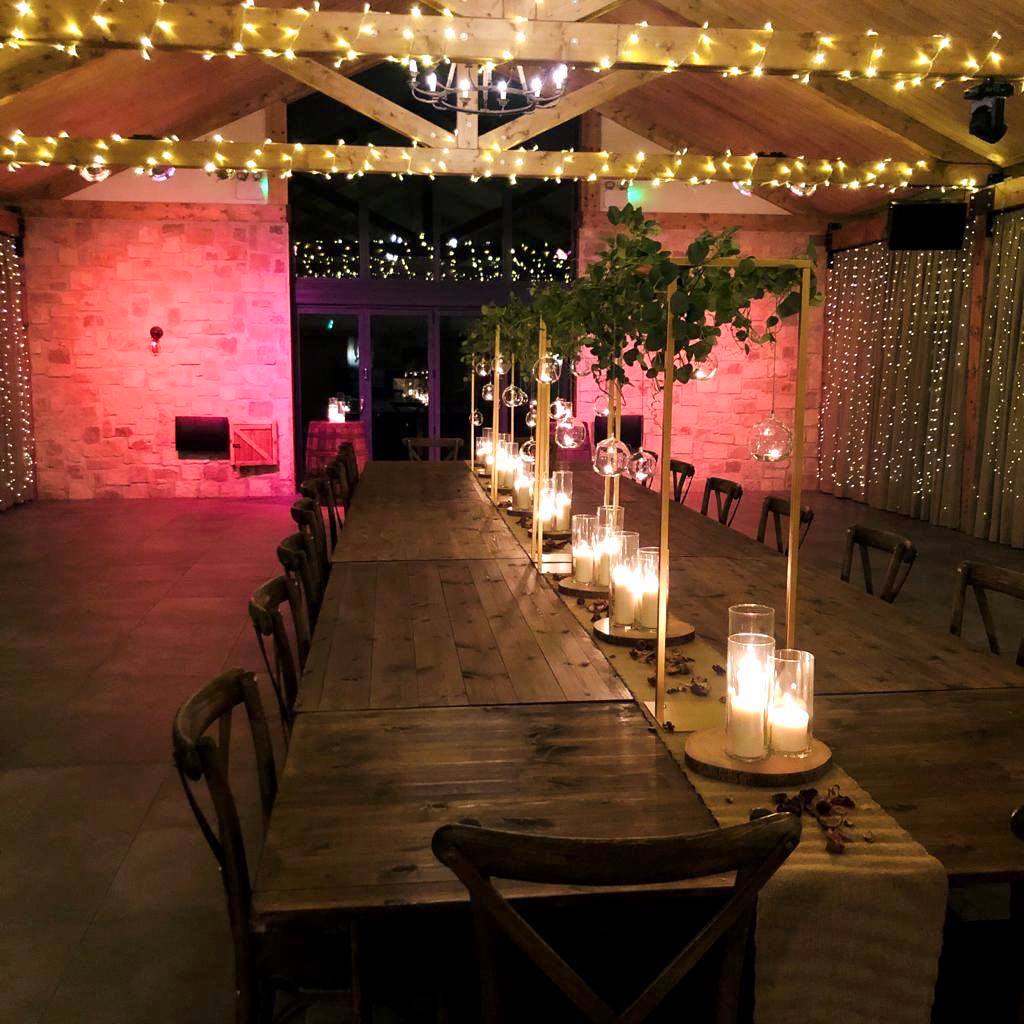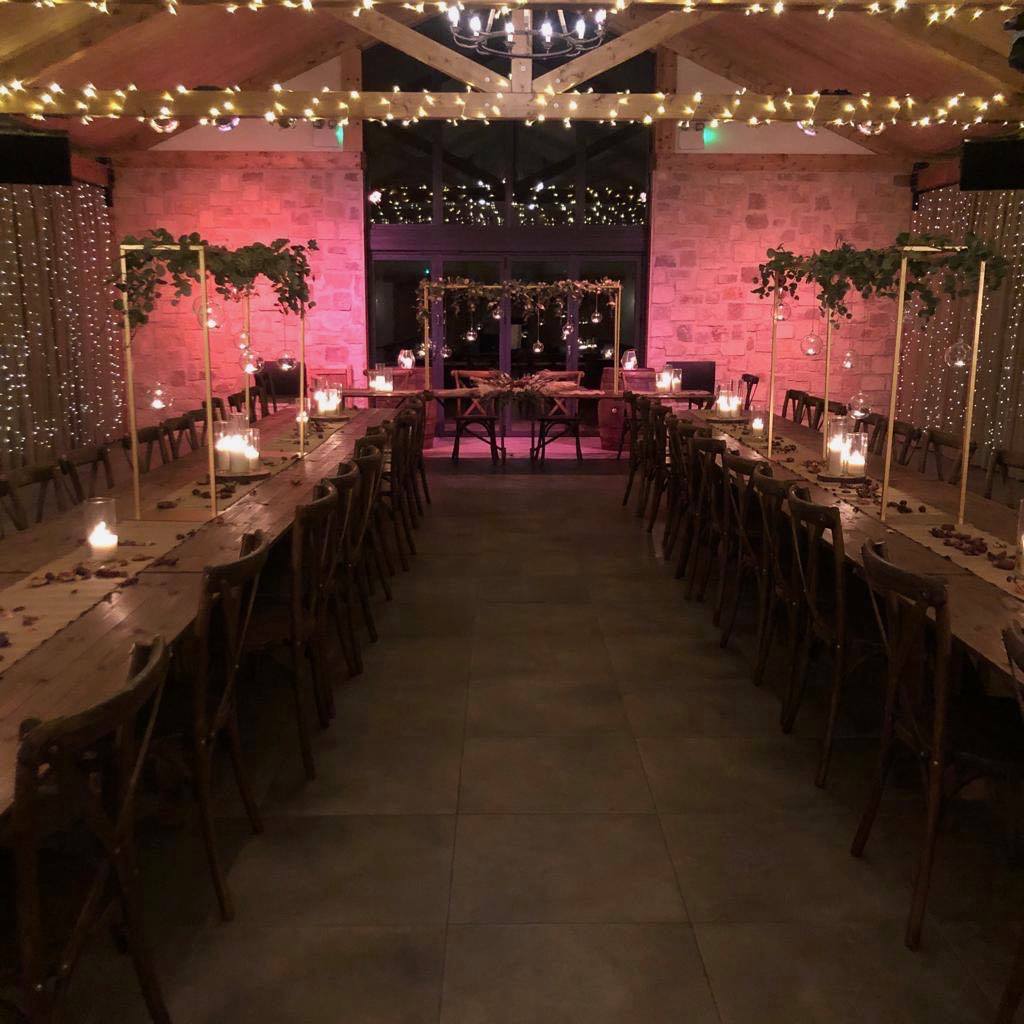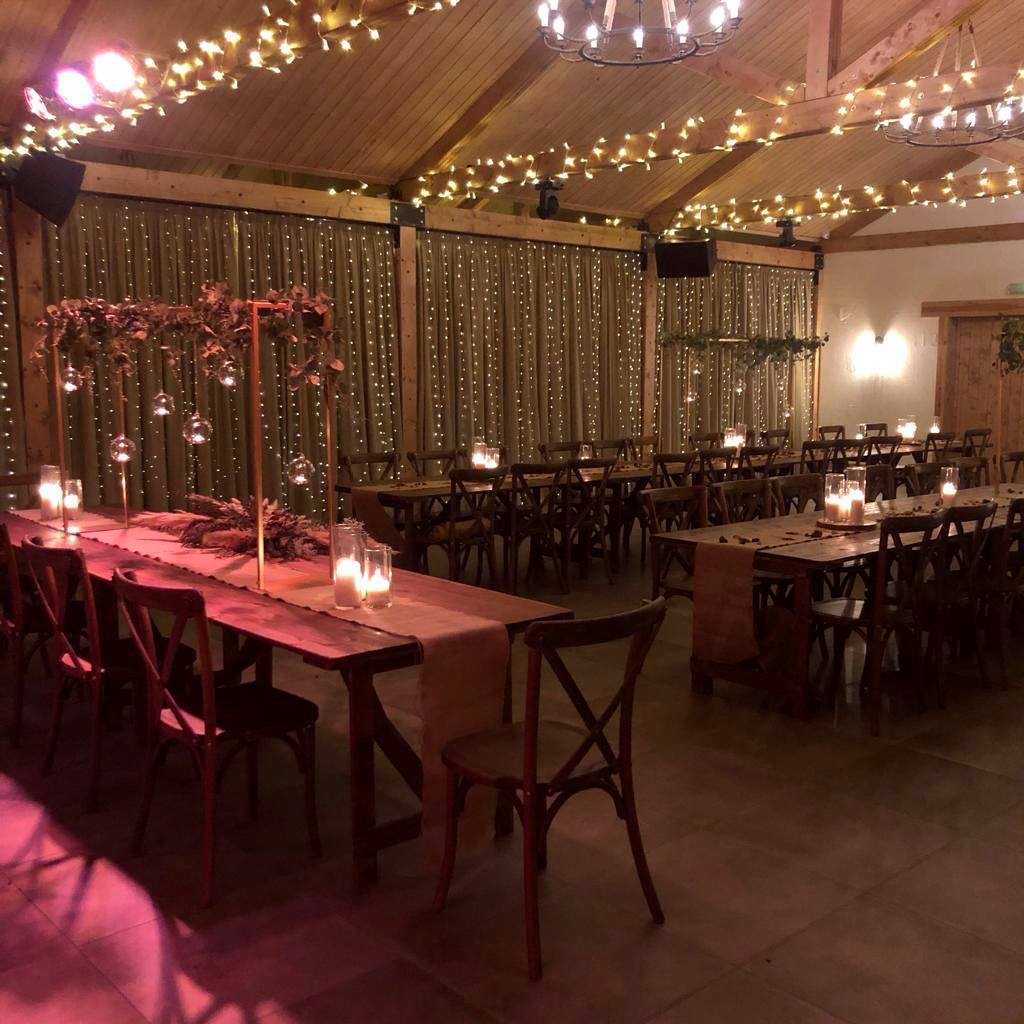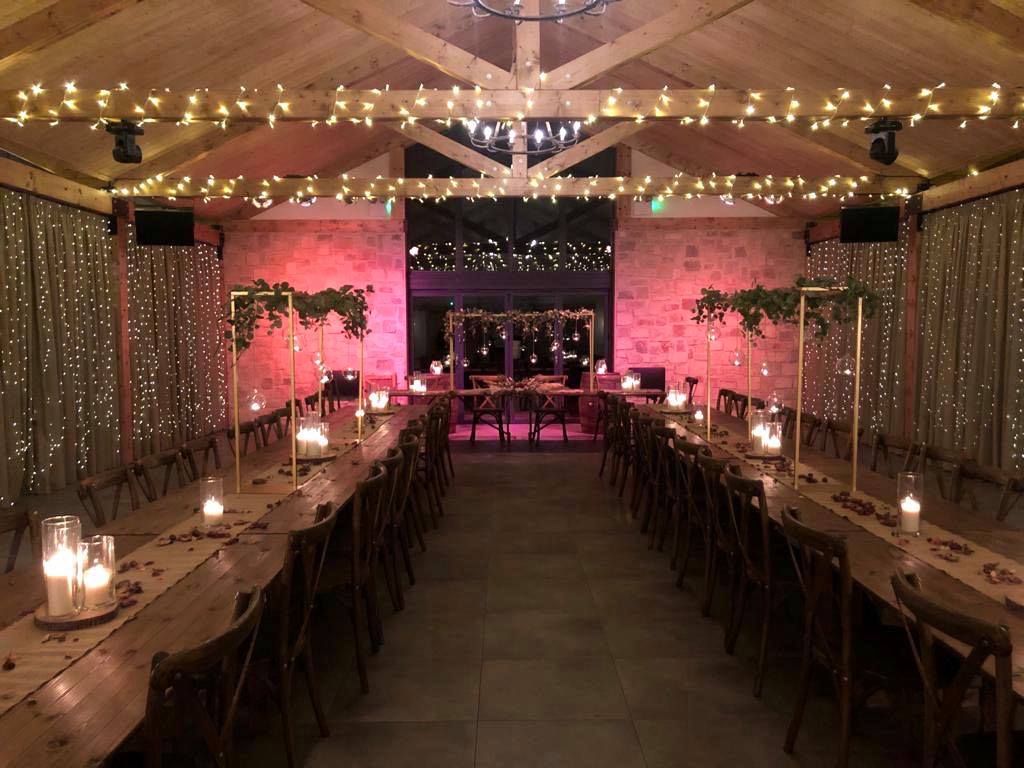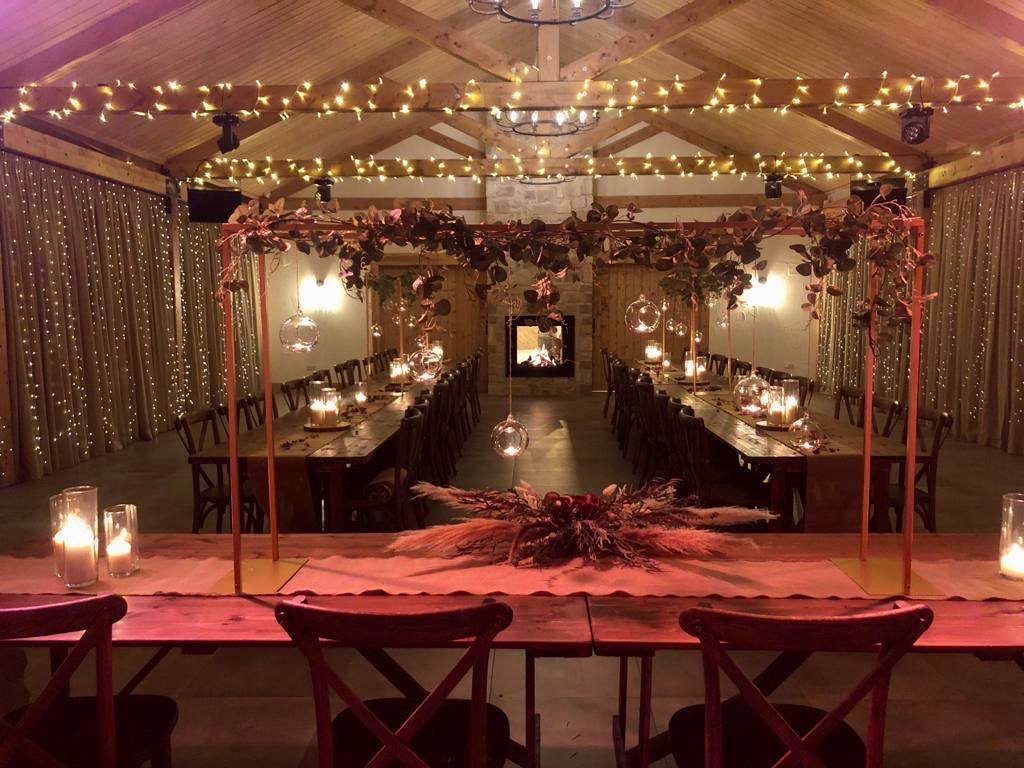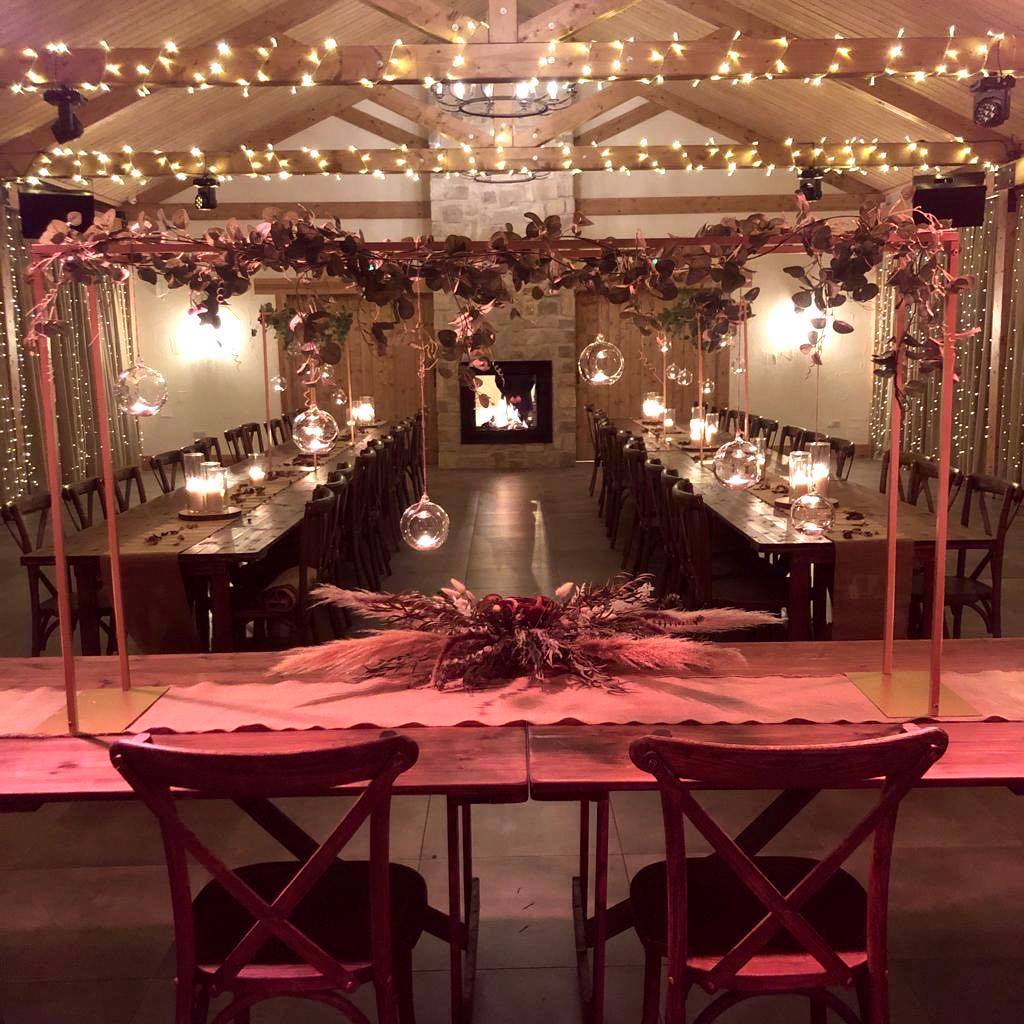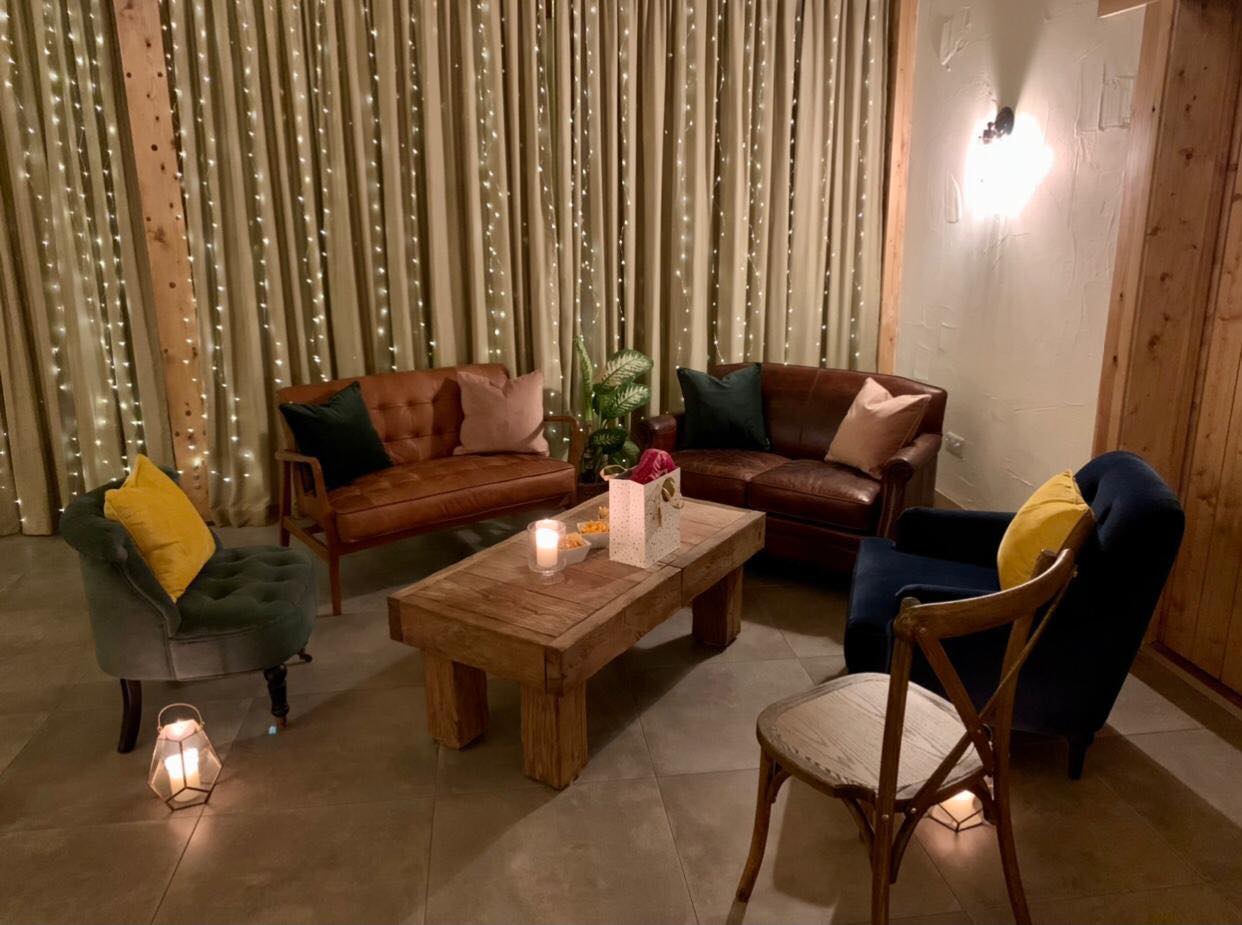 Pricing 2021
UP TO 50 GUESTS
Saturdays - £3,000
Wednesdays - £2,000
UP TO 20 GUESTS
Saturdays - £1,500
Wednesdays - £1,000
SPLIT WEDDING PACKAGE
This new package includes two full days venue hire on separate days, allowing you the best of both worlds! If restrictions do not allow for larger gatherings on the date of your wedding, you can still have a beautiful intimate ceremony at Roodlea on the date you originally planned and then celebrate with all your loved ones at a later date when restrictions allow.
We hope this option will allow you have the wedding of your dreams at Roodlea Barn but with double the celebration!
Please note that the availability of this offer will be subject to a suitable second date being available prior to 31/05/2022.
Saturdays - £5,500
Wednesdays - £4,000
20 guests dining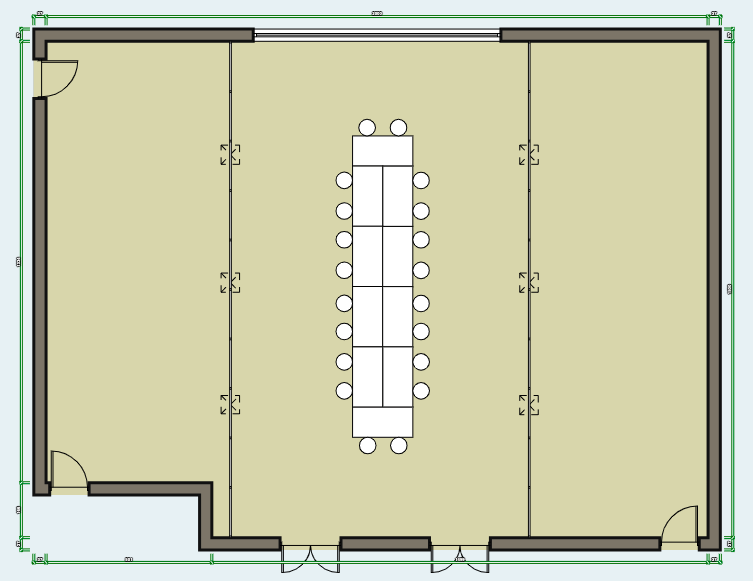 20 guests dining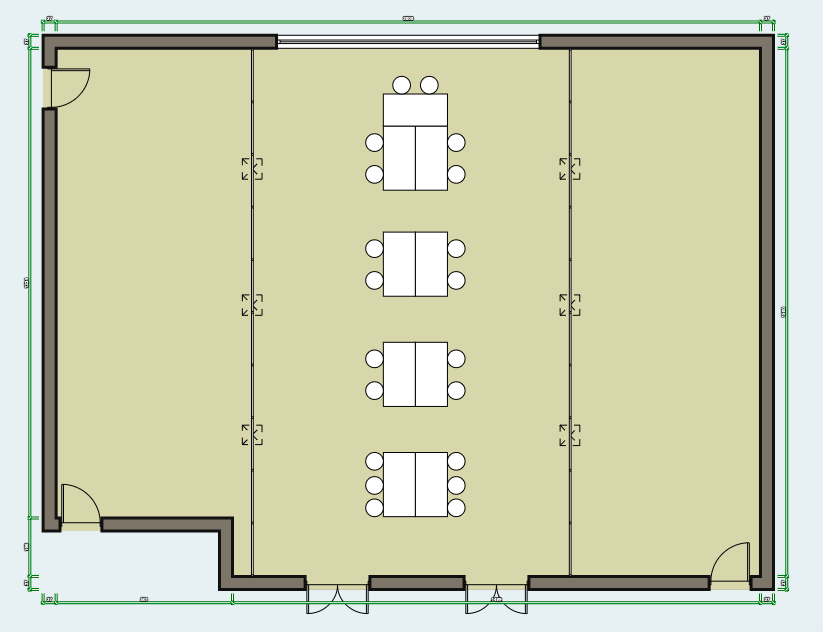 20 guests dining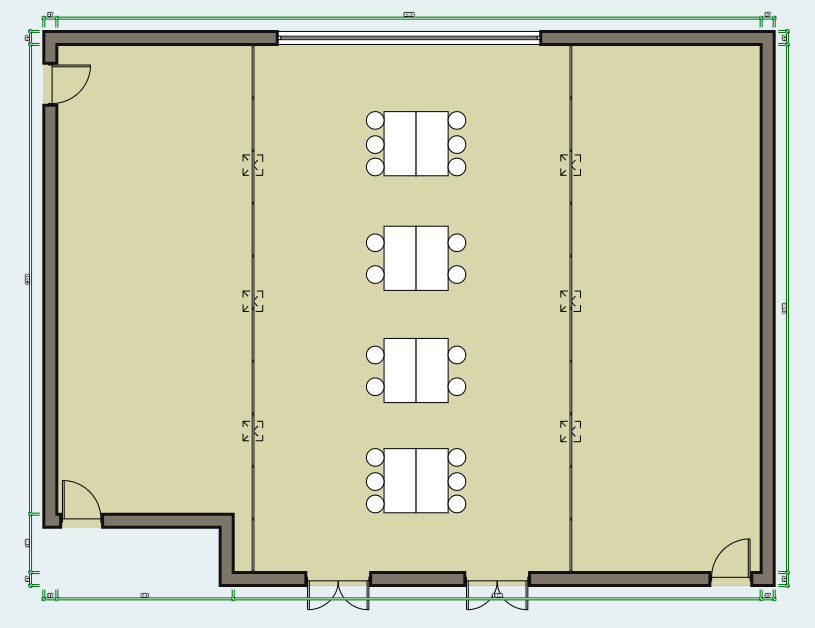 20 guests dining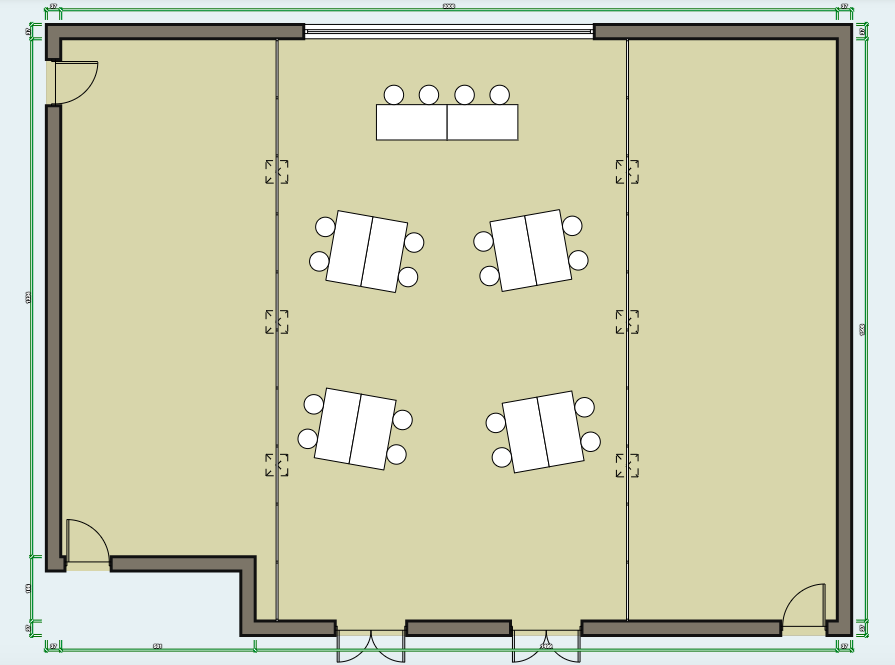 50 guests dining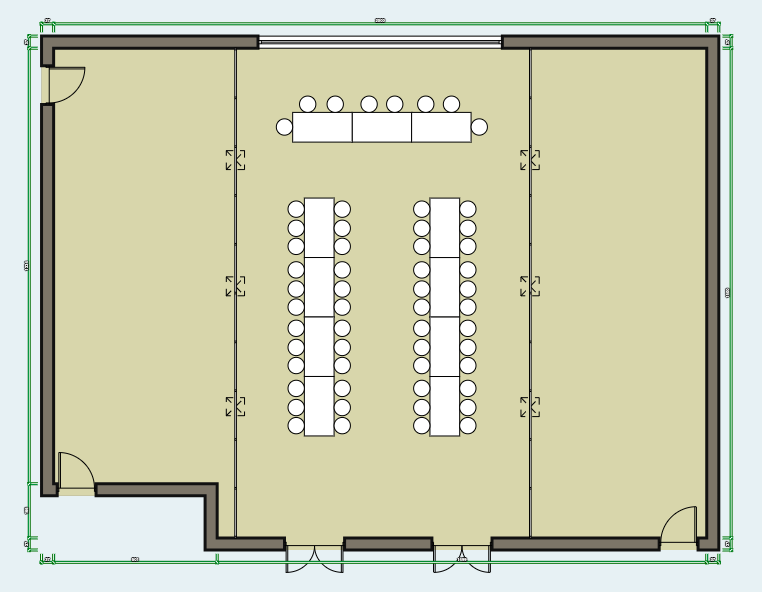 50 guests dining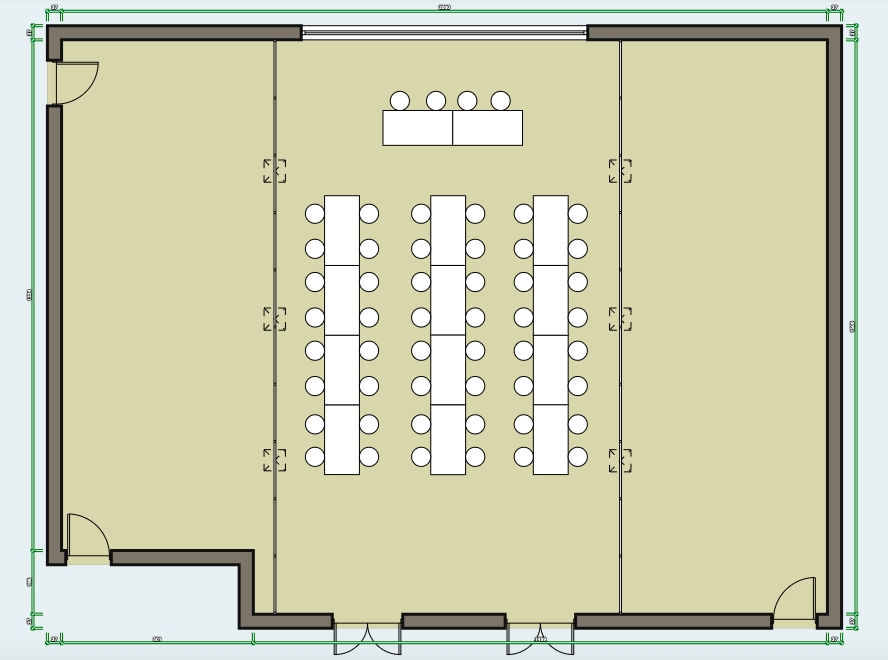 50 guests dining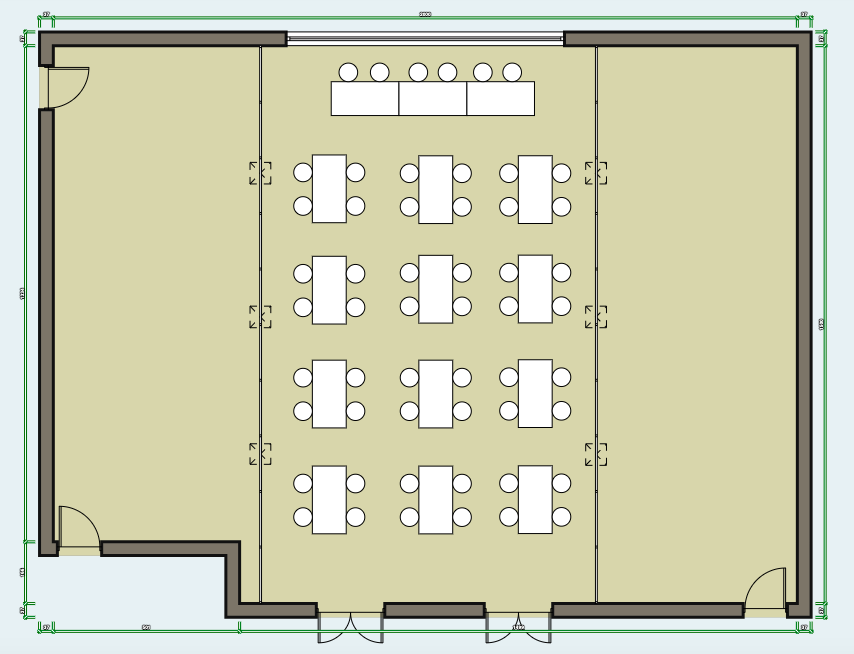 20 guests evening reception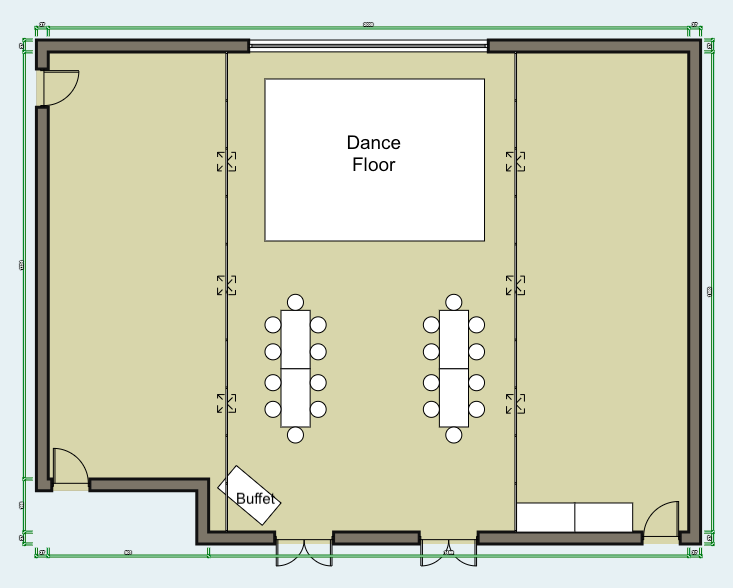 20 guests evening reception 2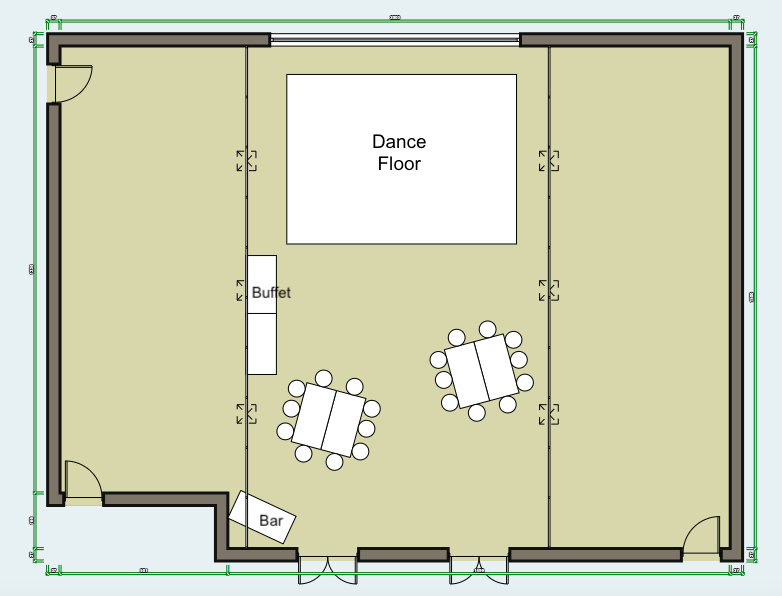 50 guests reception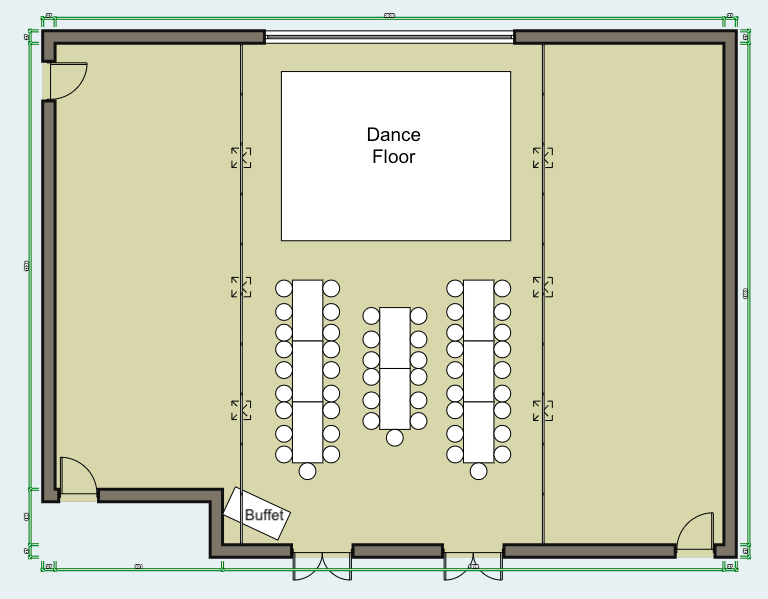 50 guests evening reception 2